DVCPRO HD Labels, Case Inserts and Tapes from Professional Label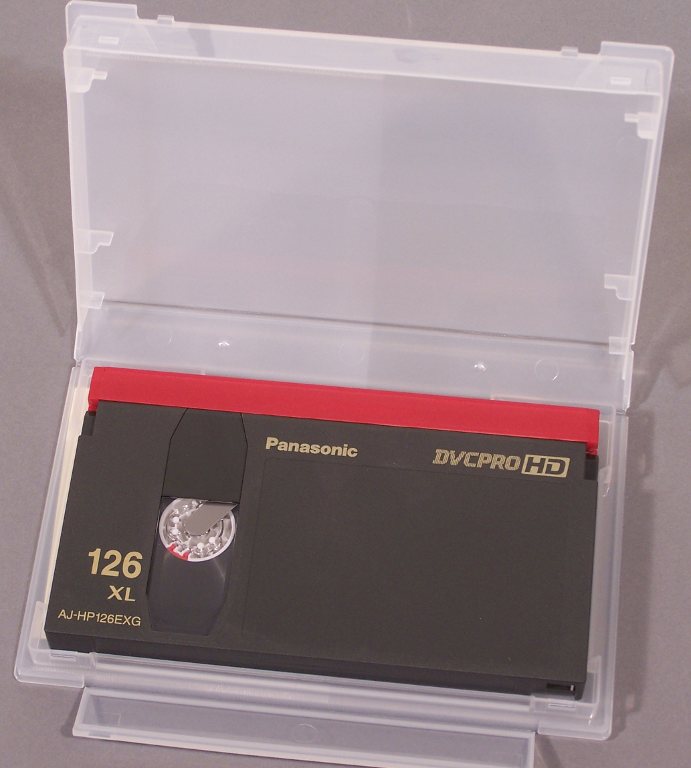 The Panasonic DVCPRO HD 126 XL tape shown above uses our new #126XL combo label sheet.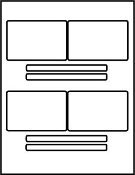 Combo tape labels for Panasonic AJ-HP126EX Digital Video Tape - Extra Large DVCPRO HD Cassette. DVCPRO Extra Large tape face and spine combo matte white video tape Laser / inkjet Labels - Face labels and Spine labels are a custom fit for this extra large DVCPRO video tape cassette. 8 1/2" x 11" sheet.
The sheet has 4 sets of face and spine labels, free PDF template download at www.prolabel.com, we also sell software that can be used with these labels and inserts.
These labels and case inserts are a custom fit for the 126 XL tape also known as the Panasonic AJ-HP126EXG extra large tape.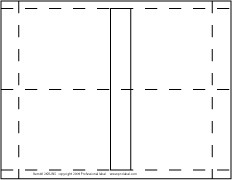 The case insert sheet is shown above. When torn apart it yields two custom fit inserts that fit the outside clear window of the Panasonic 126 XL case. It tears apart easily on Clean Edge perforations, free PDF or Illustrator templates are available at www.prolabel.com
Call 301-570-0774 for more information.
DVCPRO HD digital cassette tapes have a compact size and high reliability for broadcasting applications. The tape size is 6.35-mm-wide metal particle digital tape for broadcasting. These DVCPRO HD tapes incorporate new high-output metal magnetic particles that make downsizing possible while delivering an exceptional picture and sound.
The DVCPRO HD XL cassette tape also has excellent tape transport stability. These Extra Large DVCPRO HD tapes are 126 minutes in LP High Definition mode length, 63 minutes in High Definition mode.
Please note: The AJ-HP126EX Extra Large Cassette model may only be used in the AJ-SD965, AJ-HD1700 and AJ-HD1800 VTRs
Organize your HD tapes and give them a professional look with these labels and case inserts - we can also custom print your logo and studio information on these products, leaving room for you to put show, camera, talent, etc. information on.
These products can be ordered online at www.prolabel.com or www.professionallabel.com
or by phone at 301-570-0774
or by fax at 301-570-0776
or by email at prolabel@msn.com
Professional Label accepts Visa, MasterCard, American Express and PayPal
Return to www.prolabel.info
Copyright 2009 Professional Label, Inc.